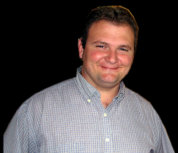 Phone # 1-319-256-WOOD ( 9663 ) Fax# 1-270-747-1798
Show Room Hours 8Am-4Pm Mon - Fri Saturday & Sunday By Appointment
Show Room & Manufacturing Facility 605 N. Parkway - P.O. Box 251 Wayland, IOWA 52654
INDUSTRY LEADERS IN FINE WOODWORKING
Wagler Manufacturing Inc.
Wagler Manufacturing Inc. is a second generation family owned and operated business specializing in wood, plastic, and metal. At WMI innovation has been our team of professionals goal from day one in quality and value. Whether it is plaques, award plaques, model or trophy bases, shadow boxes, picture frames, deer mounts, turkey mounts, signs, hunting calls, carvings, lathe turnings, vacuum forming, laser engraving, or metal display racks, we are engrossed in manufacturing new designs and ways to economically produce these designs. Also, we feature over 198 home interior furnishings including coat hangers, gallery rails, mantles, quilt hangers, shelves, wall hangings, lazy susans, jar openers, plate rails, racks and holders, tables, flag cases, hall trees, and any custom product you have in mind. No matter what your production needs are, we are dedicated to earning your business. We use the finest grade of materials available and combined with the technology and machinery in our facility, our capabilities are unlimited. Due to the highest quality possible in our many great products, our furnishings will bring out the architectural value in your home or make your business thrive. We also offer pre-finished and unfinished hardwood flooring featuring a 20-year manufacturers "Wear Thru" warranty. This is 3/4" thick, nail down, solid hardwood flooring that will be an equitable addition to any home or office. Our skilled professional craftsmen are standing by to produce your quality, Made in the USA, product. You can't afford to delay, so order today!
Wagler Outdoors "Taxidermy Mounts"
This line of mounts were created from our love of our trophys!
Built to display all of your hard work, with the highest quality available!
Wagler Promotional
This Company line of products were created from our desire to have quality hand outs at an affordable price!
Built to display the level of quality you have available to your customers!
Capable of producing over 5,000 per day we are sure to have a quick turnaround for you!
TEAM
"Orange Horn"
This line of hunting calls was created from our love of the woods & water!
Built to handle what you throw at them!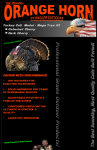 Click To Enter Our "Wagler Outdoors" Sporting Products E-Store......
Deer Mountig Panels, Turkey Mounting Kits, Fish Mounting Plaques, Log Mounting, Hunting Calls - Turkey & More..
Click To Enter Our "Wagler Promotional" Personalized Products E-Store......
Wood Yardsticks, Flyswatters, Nametags, Desk Signs, Rulers, Custom Engraving, Keyrings, & More......

Site design by Wagler MFG.
All Rights Reserved

Wagler Manufacturing Inc. is a multi line product manufacturer.
Products produced include items from wood, plastic, & metal.
Below you can easily choose the product line you are looking for.
Welcome To WMI, Please Choose Your Category Below!
CNC 3D Milling, CNC Plasma Cutting, Rod & Tube Bending, Metal Art, Display & Product Stands, Welding & More......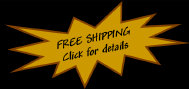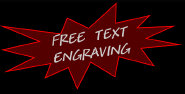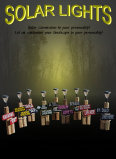 NEW!